Barcelona Sports Hub
Who we are
The Barcelona Sports Hub is a joint initiative from the Barcelona Sports Institute and Barcelona City Council, which considers sport, as part of its support strategy, to be a key area for innovation and one of the city's emerging economic sectors.
Manifesto
Barcelona Sports Hub
The Barcelona Sports Hub wants to be open to more than one sector, which will enable the projects that it promotes to bring improvements to many types of beneficiaries.
Citizens and the wider society; universities and technology centres; sports clubs, entities and federations; SMEs, start-ups and even large companies. Barcelona City Council feels that the BSH should be structured as a public-private partnership run jointly by the City Council and institutional partners, sector and technological partners, research centres, sponsors and other associate members. 
Despite the technological and digital nature of the Barcelona Sports Hub, it will have a physical space in the form of a central headquarters. The plan is for this to be located in the Palau Municipal d'Esports. This headquarters will serve as a meeting point for the exchange of knowledge and innovative solutions, where many of the services and programmes offered by the hub will be carried out.
 
Principles and values
Responsibilty
These principles and values inspire us and reflect the engaging, inclusive and sustainable spirit of the Barcelona Sports Hub.
Sport should be a driver of economic development which also benefits from CSR (corporate social responsibility) projects.
Cohesion and equality should be criteria for ensuring the application of resources that help to guarantee social inclusion through the world of sport.
We want to strengthen Barcelona's image as an international benchmark.
We want to enhance the economic activity of our companies.
We want to help young people to develop their talent and generate new employment opportunities.
We want to contribute to the achievement of Sustainable Development Goals.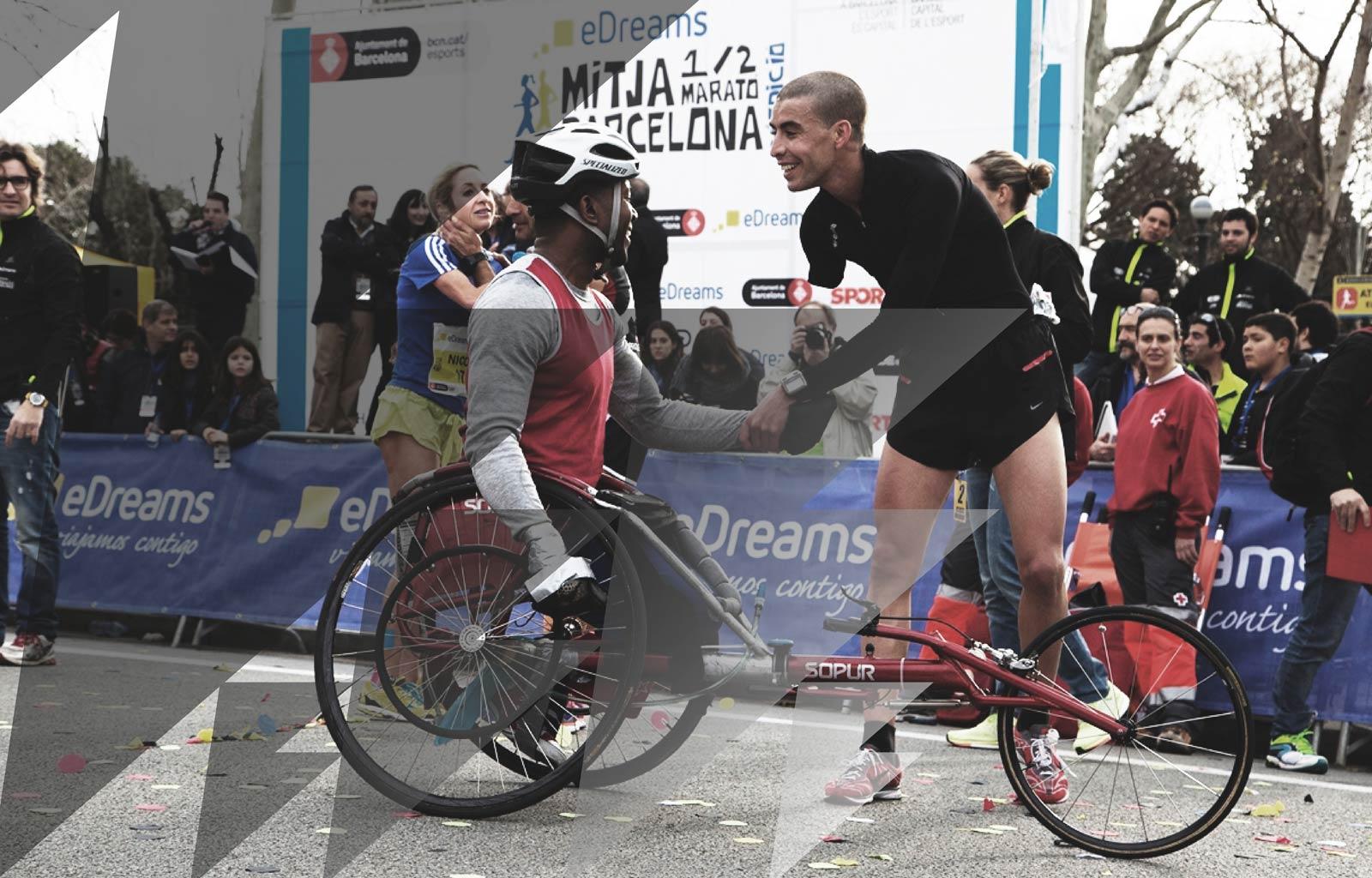 FAQs
Below are some of the most frequently asked questions (FAQs) about the Barcelona Sports Hub.
The Barcelona Sports Hub is aimed at the entire sport tech ecosystem, in addition to other transversal areas related to sport such as the health, tourism and nutrition industries.

The BSH is particularly aimed at:

Technology companies and those linked to the world of sport.
Entrepreneurs, start-ups, incubators, accelerators and clusters.
Experts and mentors from the world of sport, technology and innovation.
Universities, research groups and other educational bodies.

Joining the Barcelona Sports Hub is very easy.
The conditions vary depending on the type of organisation and the relationship you want to have.

Send us an email to info@sportshub.barcelona or ring us on +34 934 023 000 to become part of the sport tech ecosystem.
 

Become an active part of the entrepreneurial and innovative sport tech community.
Meet other companies, clubs and entrepreneurs and increase your company's visibility.

Enjoy priority access to projects and new knowledge.  Access and/or form part of projects in collaboration with other stakeholders in the sport tech ecosystem.

Access sector-specific talent and participate in networking and informative events.

Access all of the Barcelona Sports Hub services.