What is it
Barcelona Sports Hub
The Barcelona Sports Hub is a space for connecting and energising the business, training, technology and innovation sectors in order to promote the application of technology in sport, generating synergies between entities, investors, companies and entrepreneurs to promote and accelerate the development of sport tech products. It does so to improve the competitiveness of the Hub's members. This helps to promote participation in sporting activity, in line with the Sustainable Development Goals (set forth in the UN Resolution entitled '2030 Agenda'), while making Barcelona an international benchmark in the field of sporting technological innovation. 
 

Why we do it
Sport is being practised and consumed by more and more people each year, with this generating economic activity from sport and technology-related industries.  
To generate economic activity and deal flow

We seek to do so with sport and technology-related industries, with this being a key emerging economic sector and a determining factor for innovation and attracting and retaining STEM (Science, Technology, Engineering and Mathematics) talent.

To share resources, innovation and knowledge

This promotes competitiveness in the world of technology, innovation and sport, which helps us achieve success stories that we can export around the world.

To make companies more competitive

By facilitating the digitalisation of these companies, we will enable them to respond to their needs in a more efficient manner. We will also help them to grow, which will improve their prestige and international projection.

To connect the sport tech ecosystem

Our aim is to create a community of Hub members, which will help us to identify new sport tech initiatives and requirements, draw connections between sport-related sectors (leisure, health, tourism, nutrition) and generate cross-cutting business models. 

To bring about a digital transformation of the sport sector

We seek to bring about this transformation by digitising sports facilities, clubs and federations through the incorporation of tools and new professional profiles which will help our companies to refine processes and retain customers.

To promote participation in sports

Sport is key to improving the health and wellbeing of citizens and ensuring that they receive a high quality education, as provided for in the Sustainable Development Goals.

To improve the experience of the sportsperson

We apply technology and innovation to recreational, high level and competitive sport, which helps to improve fan engagement.

To make Barcelona an international benchmark

We want to make Barcelona a benchmark of innovation and technology applied to sport. This will help to cement the city's reputation as a leading smart city from the digital transformation of physical activity and sport. 
Sport Tech figures
72

%

Population that practices sport

36793

Companies dedicated to sport

220000

People employed in the sport sector

19

$M invested (2015-2020) in sport tech
How we do it
Vision
Our aim is to construct an internationally-renowned sport and technology innovation hub that will help to turn Barcelona's infrastructure of sporting facilities and entities into an unparalleled "City Sport Lab". 
To generate alliances and synergies that will provide value and services 
To construct a beacon of start-ups and/or technology providers
To become a forum of investment, economic promotion and funding
To capture, promote and retain STEM talent
To improve the competitiveness of our companies
To promote a sport tech ecosystem linked to the city of Barcelona
To create the City Sport Lab focusing on sport tech innovation
To improve sporting infrastructures, tools and projects
To generate synergies between sport-related sectors across the board 
To construct an internationally-renowned sport tech hub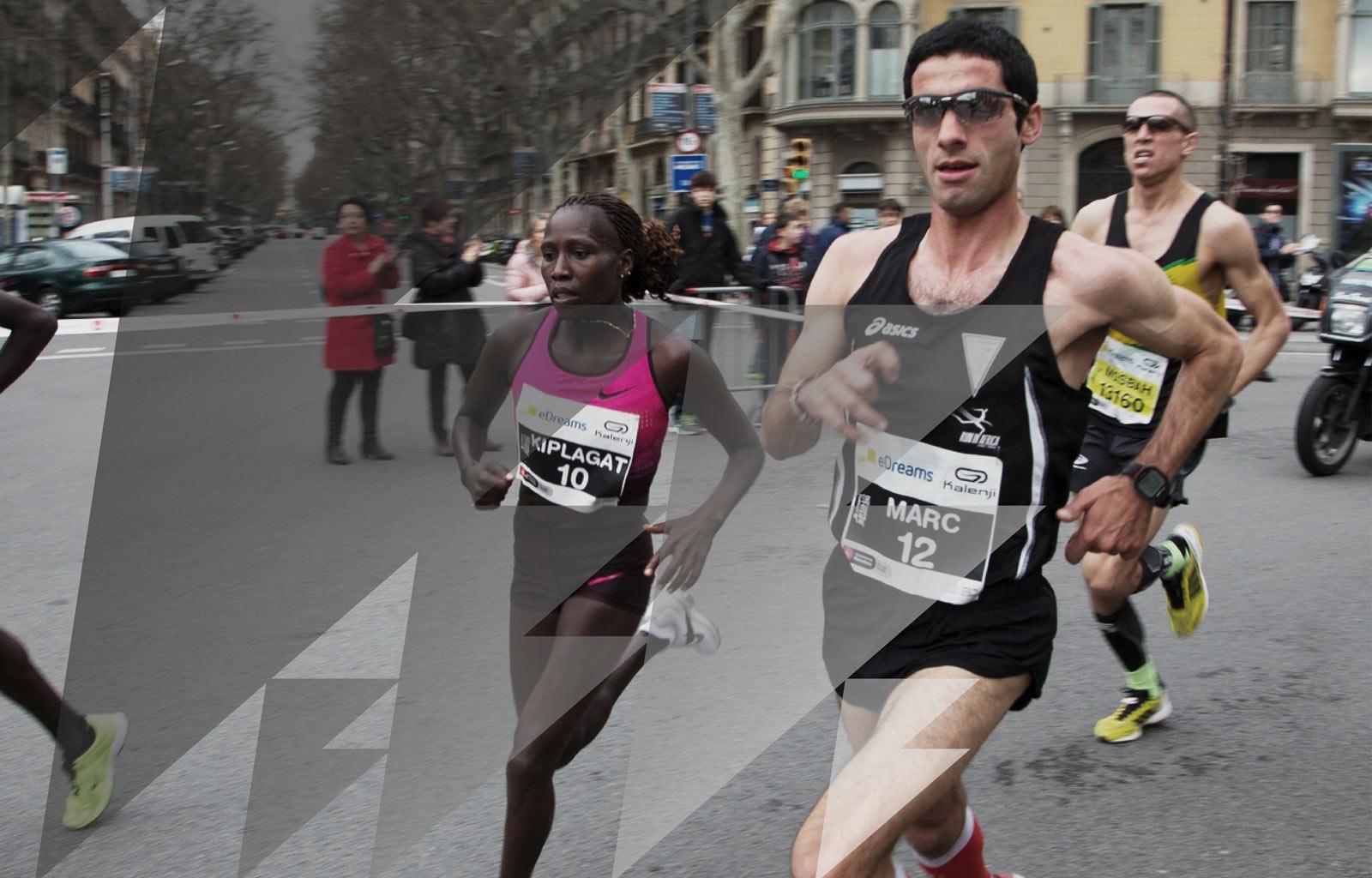 How we do it
Mission
Our aim is to increase the competitiveness of our members and generate synergies, new opportunities and economic activity between entrepreneurs, investors and companies in the field of sport tech. This is broken down into: 
Improving the competitiveness of the hub's members in terms of innovation, technology and sport
Generating economic activity and business opportunities
Promoting the exchange of STEM talent and resources
Strengthening 'Brand Barcelona' in the sport tech sector
Incentivising the practice of sport as an integrating social activity
Why Barcelona
Barcelona, a distinctly Mediterranean yet proudly international city and brand, is a location in which creative capacity, innovation and entrepreneurial initiative, combined with the city's comprehensive sporting ecosystem, make the Barcelona Sports Hub a unique project.
Mediterranean city

Barcelona is a life-style, a model and a way of being; it is open, innovative and entrepreneurial, serving as an international benchmark.

Creative capacity

Competitiveness and new entrepreneurial initiatives in the world of technology, innovation and sport.

A one-off project

The Barcelona Sports Hub aims to improve the city's sporting infrastructure, facilities and clubs. In the Catalan capital, the sea and mountains are unique settings in which the city's residents can practice sport.

International benchmark

Barcelona enjoys this reputation thanks to its sizeable sporting business sector and its high number of well known athletes and clubs.
Why form part of the hub?
The aim of the Barcelona Sports Hub is to promote sport tech-related economic, technological and innovative activity in specific fields of action, bringing benefits to its members that will facilitate their digital transformation and improve their international promotion.
Competitiviness

Digital transformation

Competitiviness

Facilitating the digital transformation of its members; providing access to the Hub's digital platform; offering strategic business consultation services; and helping them to grow their brand.

Innovation

City Sport Lab

Innovation

A City Sport Lab for the sport tech sector; a beacon of start-ups; supporting the acceleration, incubation and feasibility studies of new initiatives; improving the athlete experience; ensuring fan engagement.

Ecosystem

Networking

Ecosystem

Mentoring and partner networks; networking events; knowledge exchange; sport tech business opportunities; participation in national and international conferences.

Talent

Training

Talent

Drafting training plans; creating new and specific profiles in the sport tech sector; drawing up collaboration agreements with universities and research and training centres.
What solutions do we provide?
We provide services that are specifically designed to meet the individual needs of entrepreneurs, investors, start-ups and more consolidated companies in the sport tech field, as well as clubs, entities, federations, associations and managers of sports facilities.
Project driven by
Ajuntament de Barcelona

BCN Sports

BCN Activa

B:SM